************IN THIS NEWSLETTER************

Regional Coordinator Interview: Meg Latus
Feel the Love: GTW Across the Globe
International Women's Day GTW Events
News from GTW Canada
All  About Love
Resources


We are pleased to feature Meg Latus, Regional Coordinator from Menomonee Falls, Wisconsin and co-host of the 2011 GTW Annual Gathering in Racine.
Meg, Who are you in the world?
I am a woman, a wife, a mother, a grandmother. A sister, an aunt, a daughter, a friend. I am all generations of women combined into one. In this world, I am one of the quiet leaders. I love to help people to find their way. I am a mentor. Always have been, even before I went to school for three years at the age of fifty to get a degree. I love to see the light in someone's eyes and the smile on their face when they realize…"I can do this."
What lights your fire?
Young people. The vibrancy they have when given a challenge directed by love. I am a kid at heart and always will be. I love spending time with young children, helping them to read or learn something new, but my true passion is young teens. As a young person, I had no confidence, no trust in myself. I work (and don't consider it work!) with young adults, helping them to find what lights their fire. To look for and to honor their true selves.
What drew you to Gather the Women?
GTW found me. Just over three years ago, a dear friend could not go to the annual gathering in San Francisco and she asked me to take her place. I have a brother who lives not far from there, so I saw it as an opportunity to visit him. I fell in love with all the women that I met that weekend. I felt accepted and cared for as soon as I met them. The women all talked the talk that I was looking for. The energy was all consuming to the point that I accepted the challenge of hosting the conference the following year…and the rest is history. I am GTW!
Feel the Love:
GTW Across the Globe
Gather the Women now has 57 Regional Coordinators representing 21 American states and 12 other countries, including Australia, the provinces of British Columbia, Manitoba and Ontario, Canada, the Canary Islands, Costa Rica, Denmark, Ecuador, Germany, Israel, the Netherlands, Portugal, Uganda, and the United Kingdom! Keep spreading the love!

Can miles truly separate you from friends… If you want to be with someone you love, aren't you already there?  – Richard Bach
International Women's Day Events – Coming Up

For more information on all of these events, go to the calendar at www.gatherthewomen.org
News from Canada – submitted by Pat Gagnon
Gather the Women Canada is excited to announce that we are moving our monthly national phone circle to the last Sunday of each month, at 12 p.m. EST, to better meet the needs of our busy members.  Spanning five time zones is a challenge, as is finding the most suitable day.  A recent survey identified a Sunday brunch circle as being most convenient.  
Gather the Women Canada does not let geographic location and distances separate us.  By using the device of a conference call, we gather in a monthly phone circle that follows the same principles and practices as if we were together in one sacred space.  Our discussions cover world events, personal growth, seasonal inspirations, etc., and always result in happy women, taking circle peace and joy into our different worlds.  
Information on how to join in the phone circle is published along with the agenda and e-mailed to each member in advance.  Those not able to actively participate are kept informed by receiving notes from the circle, which are e-mailed to all members. There is no limit to the number of participants and newcomers are most welcome.
Gather the Women Canada is also delighted to announce our new Facebook page at https://www.facebook.com/groups/158733707611375/files/   We invite current and new members to join us there and keep the dialogue going.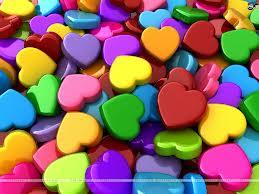 Affection is responsible for nine-tenths of whatever solid and durable happiness
there is in our lives. – C. S. Lewis
Being deeply loved by someone gives you strength,
while loving someone deeply gives you courage. – Lao Tzu
Love and do what you want. – St. Augustine



Want to start your own circle?
Gather the Women has the perfect tool for you! 

Gather the Women has developed the
engaging "Seeding Circles" DVD to help you
bring women together to experience listening and
sharing in meaningful conversation. All proceeds
from our DVD sales go directly toward helping us
grow and help more women like you feel
connected and empowered.
Learn more and purchase a DVD today !


For more information on becoming a Regional Coordinator in your area, contact Mary Cunningham at Mary@gatherthewomen.org

Recommended Books:
Calling the Circle: The First and Future Culture by Christina Baldwin
The Millionth Circle: How to Change Ourselves and the World by Jean Shinoda Bolen


Wisdom Circles: A Guide to Self-Discovery and Community Building in Small Groups by Cindy Spring and Charles Garfield 
Join the movement, join our Group, and continue the conversation on our  Facebook page
Notes from our magical and creative Website Convener, Sierra Sullivan community@gatherthewomen.org
If you are looking to connect with women in your area, you can search Facebook by city to see who comes up and who they are affiliated with. Go to this link: http://www.facebook.com/find-friends/browser. Type in your city of choice and see who comes up. Great way to meet new friends and to see who is doing what in your area.
To find a circle gathering near you, make sure to visit our Facebook page where they are being posted by women just like YOU. And, as always, if you can't find one near you, we encourage you to create one yourself! We have a special resource available to you to help you do just that.
This newsletter was prepared February 2013 by Newsletter Convener and North Bay Regional Coordinator Donna Ahlstrand. Contact her at news@gatherthewomen.org